Supplying Quality Building Materials

We guarantee rapid and safe delivery of our products

PVC TILES & PRINTED FLOORING

Most preferred options for flooring
Vinyl flooring is in real demand these days. When it comes to flooring, there is a plethora of materials that can be used like marble, vinyl, linoleum, wood, marble etc. Owing to the multiple advantages that vinyl offers, it is considered to be one of the most preferred options for flooring.
WONDERFLOOR & DUROFLOOR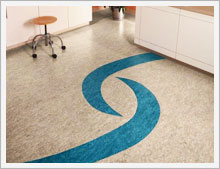 Vinyl flooring benefits
Talking about the vinyl flooring benefits, it is pretty easy to install. Also, it can be easily maintained. The cleaning of vinyl floors is not at all cumbersome and they stay in good condition, even under the toughest conditions. Another benefit of vinyl flooring is that, it is water resistant and provides a great support to feet.