Distributors & Wholesellers

Anoop singh Bahra Trading Co. LLC is one of the leading Distributors and wholesellers of Building Materials and we provide prompt delivery and after sales services to all our customers.
Reliable & Quality Products

We sell quality products to Prefab Houses, Contracting Companies, Interior Decorators, Furniture Industry, Cabinet Shops, Display and Store Fixture Companies, Builders, Woodworkers, Architectural Millwork Houses, etc
Delivery & Customer Service

Since we pay sincere attention to quality and delivery commitments, we only choose to deal with some of the leading manufacturers worldwide to be able to satisfy our clients. Our warehouse & showroom is centrally located.
Dynamic Team of Qualified and Experience

State-of-the-art-infrastructural facilities
We are a prominent name in supplying a wide assortment of floorings required for both household and commercial purposes.
Under the guidance of our mentor, Mr. Anoop Singh, we have been able to create a niche for ourselves in the industry. Moreover possessing a dynamic team of qualified and experience professionals along with state-of-art infrastructural facilities we have been able to cater to the UAE market needs.
Anoop Singh Bahra Trading's success ofe over a decade

Factories of the higest caliber
Our key to success is a combination of so many factors; the most important of all is our aim to provide the best service and satisfaction to all our clients.  We have also chosen to work directly only with the factories of the highest caliber in the world in order to guarantee the products we represent as well as the delivery schedules required.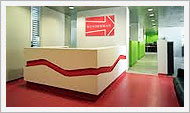 We constantly evaluate our performance levels and continue to strive for excellence. Another vital aspect of our operation is the vast range of choices and prices on offer suitable for commercial and residential buildings, thereby boosting our capability to supply from the modest to the biggest projects. 
GROUP OF COMPANIES

UNITED ARAB EMIRATES

ASB INTERNATIONAL FZE manufacture Wooden Pallets, Cable Drums and all other packing materials. Also, we are into General Trading, Oil Field Equipments supply & services, and Joinery works.
www.asbinternational.com

ANOOP SINGH BAHRA TRADING CO. LLC is one of the leading Distributors and Wholesellers of Building Materials and we provide prompt delivery and after sales services to all our customers.
www.asbtradinguae.com

TIMBER MARKET is one of the biggest and most progressive sawn timber exporters of UAE. Green sawn timber and seasoned dressed timber is supplied by us. Importers & Saw Millers in the GCC
www.timbermarketuae.com

ASB PETRO CHEMICAL offers quality products, oil analysis, lubricant surveys, tank storage systems, pumps, training seminars for your personnel, 24 hour technical assistance and on-site troubleshooting.
www.asbpetrochem.com